Our company was founded back in 1977 and was a leading agricultural company in the region. Popovo Polje had the most modern projects at that time. During the 90's all infrastructure and the orchards were completely destroyed. Restoration began in 2000 in the lower part of the valley. Today Popovo Polje is developing again, the orchards have been replanted through the efforts and investments of shareholders with a long-term development plan. The production is based on modern technology, while our agronomists follow world standards. The area under cultivation is spreading from year to year, so the production is constantly increasing.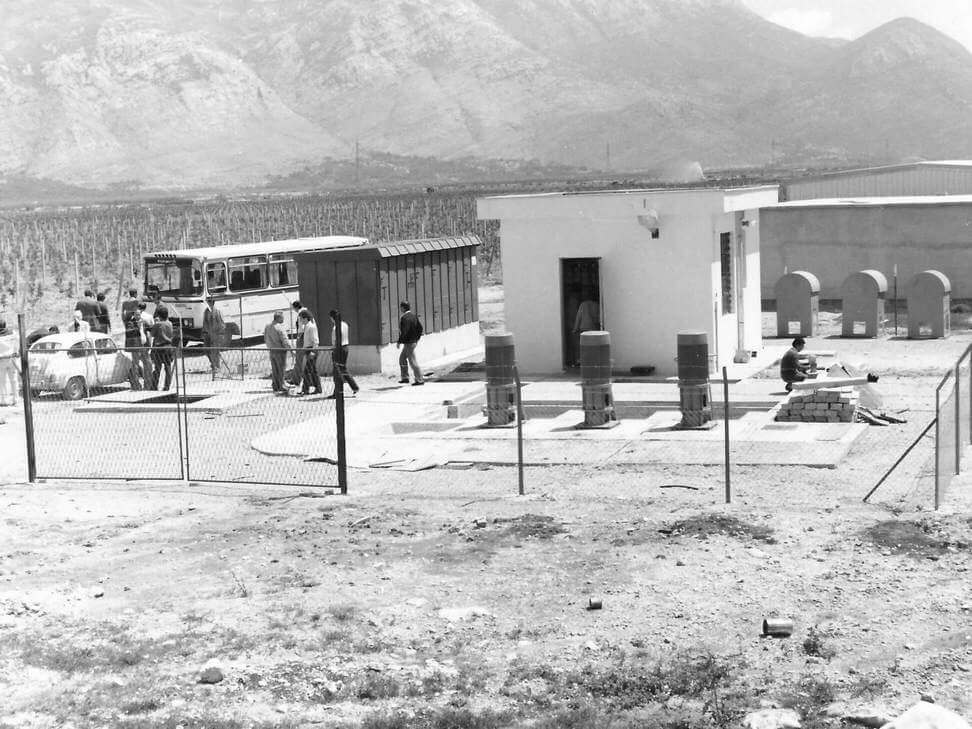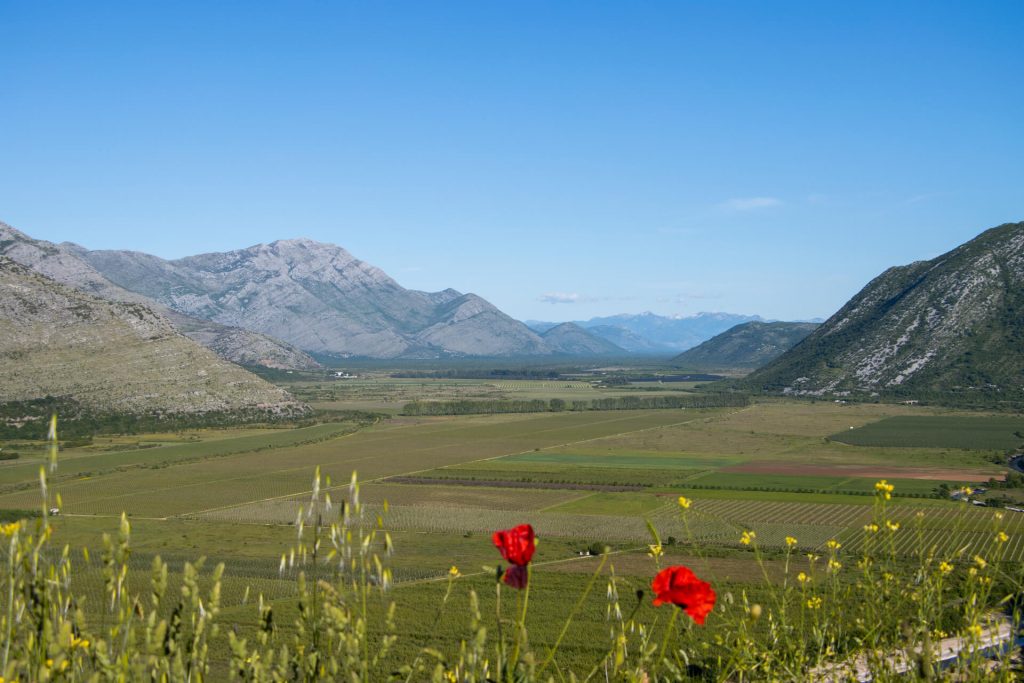 Following the crystal clear Trebišnjica river, the longest underground river of Europe, going from Trebinje to Lubinje, you will find the Popovo Polje valley. A fertile plain bordered by rugged hills, most of the year it is sunbathed by the bright sunshine of Herzegovina. Here everything is genuine, blue skies, wild and somewhat harsh nature, purity of the air, soil and water, delicious, juicy and healthy fruits. From the stones grow herbs with unusual healing powers and there are springs of fresh water. It is this combination of gentle and harsh, stony and fertile soil, sun and clear river water that produces the most delicious fruits.

Experience based on a long tradition in conjunction with the modern concept of integrated production in our orchard we grow the highest quality fruit. Controlled production based on scientific principles allows high yields without a negative impact on the environment.
Every tree in our orchard is carefully nurtured, certified and virus-free, imported from the finest European nurseries. Every day we try to provide optimal conditions for growth and development for our fruit in consultation with international agricultural experts.
Soil moisture is regulated by modern irrigation systems and devices for measuring humidity. For irrigation we use fresh water from underground karst springs.
Monitoring climate conditions with the help of our meteorological station in the orchard provides quality care and prevention of disease with minimal use of chemicals. We have anti-hail netting to cover our apple crops so that our efforts are not in vain.
In our experimental orchard we test different training systems, prunning and fertilising techniques so as to improve the performance in our productive orchards. Every year we plant new orchards.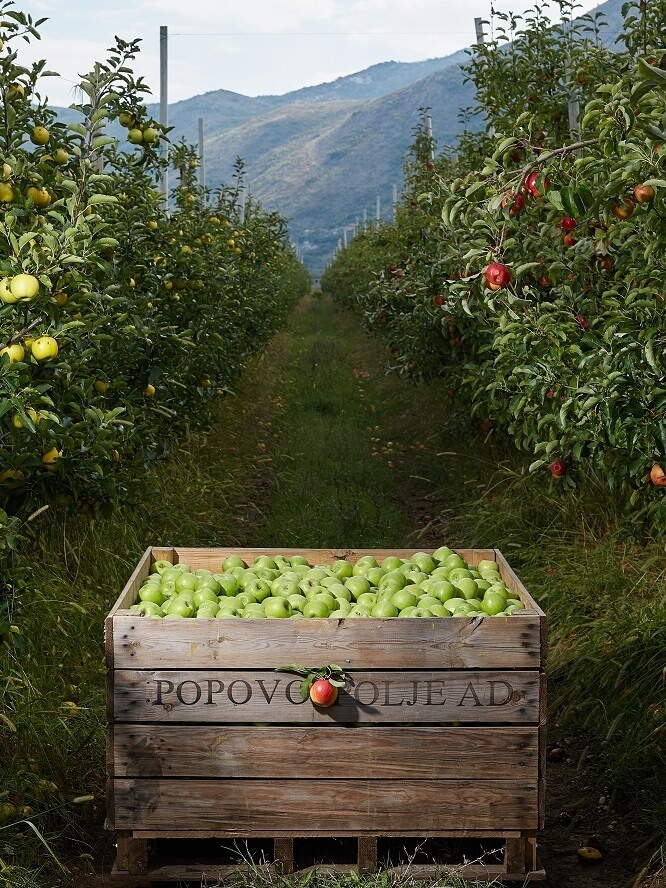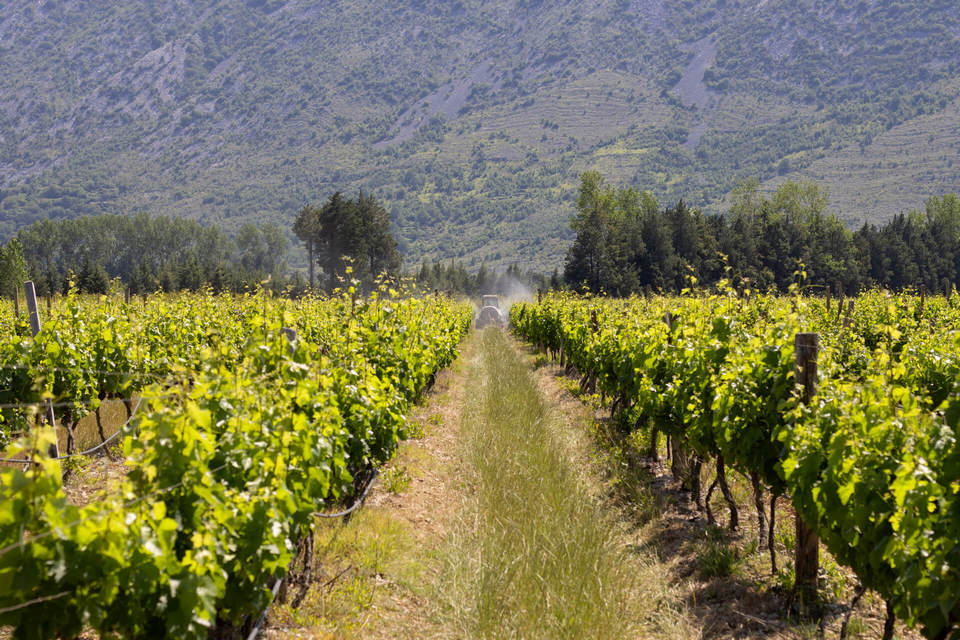 The tradition of viticulture in Herzegovina, which goes back to ancient times, and the ideal climate conditions for growing grapes allow us to achieve the highest quality. The entire crop of wine grapes (400 tons) are sold to prestigious wineries in the region and abroad, The wines produced from grapes are prize winners at international fairs.
In addition to autochthonous and international wine grape varieties in our vineyards, we have numerous varieties of superior quality table grapes . The entire crop is sold to domestic and foreign markets.All grape varieties are grown with the support of modern technology and an expert plant protection programme , taking into account prevention, with minimal use of chemicals.